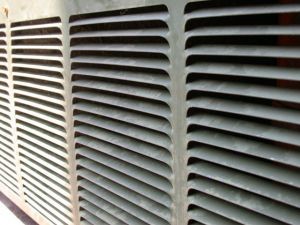 Heat Pump Maintenance Important in Omaha
Fall is a beautiful season in Nebraska: finally the summer heat has subsided and the temperatures haven't dropped yet for winter.
Heating
Winter is cold! Make sure you're ready for the chilling Omaha temperatures by ensuring that your heater is fully up to date and in good condition. Good heating repair is essential to safety and comfort in the winter, and important to take care of early before winter chills descend.
Air Conditioning
While you may not be thinking about it as summer draws to a close, fall is the perfect time to install a new AC system in your home, or have air conditioning maintenance done on an existing system. Spring is a hectic time of year, and can be almost nonexistent in the Midwest. It's so easy to forget to think about summer heat until it is sweltering.
Electrical
Winter means extra time indoors: more television, more video games, and more kitchen use. Make sure your electrical outlets are in good repair and ready for all the wear and tear they'll receive over the winter months.
<iframe src="https://www.google.com/maps/embed?pb=!1m14!1m8!1m3!1d3001.089868817999!2d-95.989712!3d41.219812!3m2!1i1024!2i768!4f13.1!3m3!1m2!1s0x87938c1be1b67e35%3A0x86876480624f2a0c!2sA-