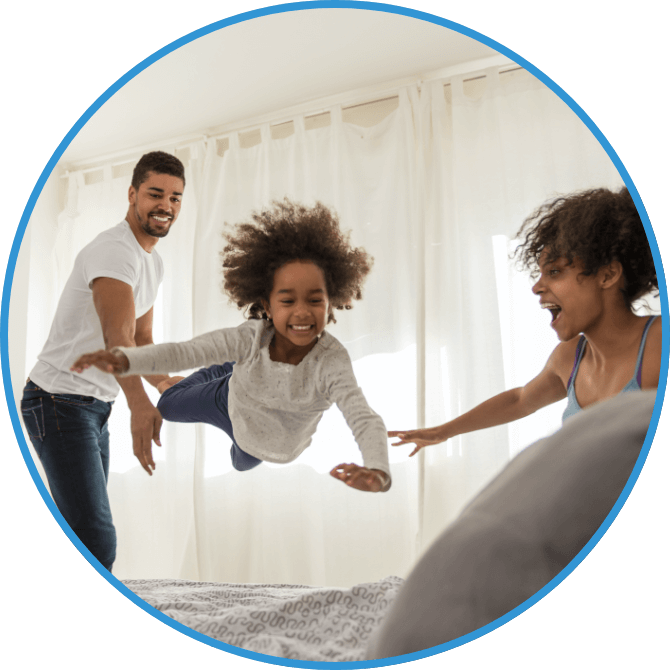 AIR PURIFICATION AND FILTRATION SYSTEMS
Healthy Climate® air purification and filtration systems are designed to work with your central heating and cooling system. They improve the air throughout your entire home—not just in individual rooms—without producing ozone, a known lung irritant*.
AIR PURIFICATION AND FILTRATION SYSTEMS AT A GLANCE
LENNOX PUREAIRE AIR PURIFICATION SYSTEMS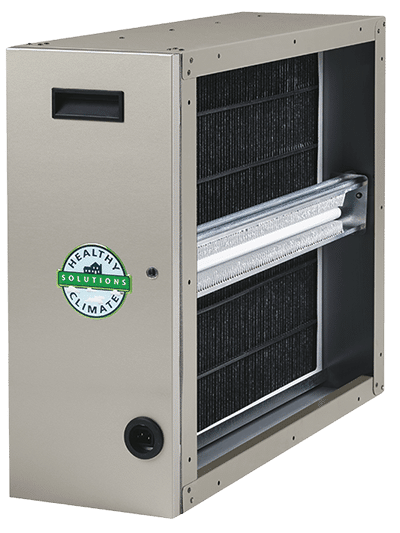 FEATURES
Breathe Easy – The PureAir Air Purification systems filters out airborne particles, germs and bacteria and chemical odors and vapors.
The PureAir Air Purification systems removes 99.9%** of mold spores, pollen, dust, and pet dander.
It also removes more than 95% of fine particles absorbed by lungs down to 0.3 micron.***
It also removes or destroys 90%** of flu and cold viruses, infectious bacteria like MRSA and other living microorganisms down to the 0.01 micron***
The PureAir systems removes and destroys approximately 50%* of household odors and volatile organic compounds (VOCs) from sources like cooking fumes, pets, and cleaning supplies, paints and solvents, and carpeting and upholstery in a 24-hour period.
*Based on laboratory and field studies
**PureAir S Requires the iComfort S30 and a communicating indoor unit
***One micron equals approximately 1/25,000 of an inch
HEALTHY CLIMATE 11 & 13 MEDIA AIR CLEANER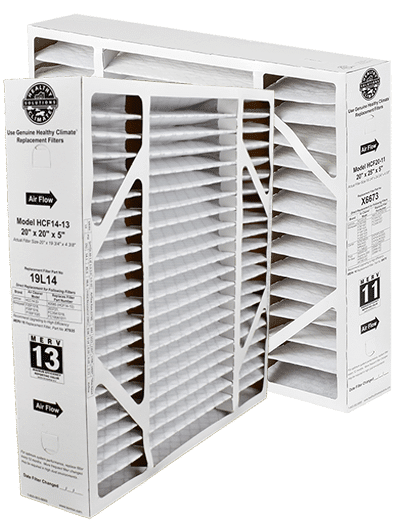 FEATURES
Healthy Climate 11 Media Air Cleaner
Removes ore than 85% of dust, pollen and other particles
(Ranging in size down to 3 microns.***)
Also is effective against common allergens that can aggravate asthma a respiratory illnesses.
Attacks germs, viruses, bacteria, and mold.
Healthy Climate 13 Media Air Cleaner
The healthy-household media filter for families wanting protection from viruses and bacteria by removing more than 99% of particles (dust, pollen, and lint.)
Helps prolong life of heating and cooling system by keeping it free from dirt and dust buildup.
HEALTHY CLIMATE CARBON CLEAN 16 MEDIA AIR CLEANER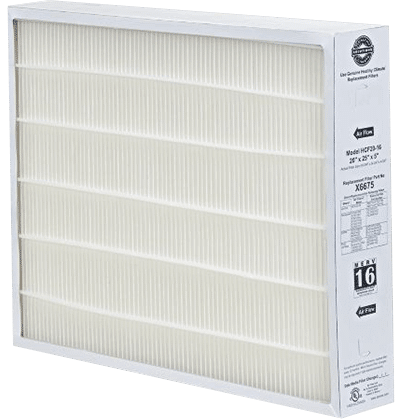 FEATURES
Destroys Odors – photocatalytic oxidation destroys odors and so does the Carbon Clean 16 filter.
Carbon inside the filter that has been treated with oxygen reacts with odors, neutralizing them before they can recirculate in your home.
Clean air in every room – Removes more than 95% of allergy-aggravating particles from your home's air.
(Source: Leading consumer magazine, January 2012. Based on the published CADR, which is a standardized measurement system to determine the cubic feet of clean air produced per minute. Particles captured range in size down to 0.3 micron***)
Lennox Air Purification & Filtration Systems Compared