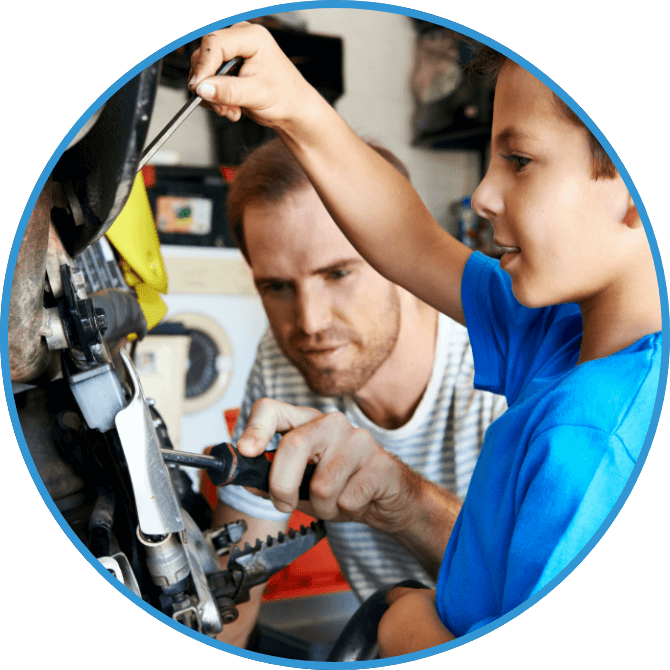 LENNOX RESIDENTIAL GARAGE HEATER & COMMERICAL UNIT HEATER
Lennox® garage heaters provide you with an easy and energy-efficient solution for making your garage or workspace more comfortable and usable. Available in a range of sizes and fuel options, and with heat outputs of up to 75,000 Btuh, Lennox garage heaters bring reliable and efficient warmth to utility spaces large or small. With a low-profile cabinet design and a choice of configurations, Lennox garage heaters are both flexible and adaptable. Ideal for areas of excessive dirt, dust or negative pressure, where the risk of fire is high, select models feature separated combustion for added safety. Lennox garage heaters are shipped completely assembled with controls factory-installed and wired.
LENNOX LF25 GARAGE HEATER
Works efficiently so you can, too.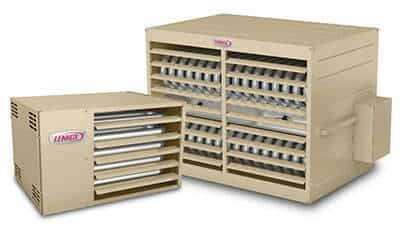 FEATURES
With up to 83.8% thermal efficiency, the LF25 garage heater provides energy-smart warmth that makes your work area more conductive to get the work done. And since it offers output levels from 30,000 to 105,000 BTU/h, it can ward off even the chilliest outdoor conditions.
(Commercial heating capacities up to 400,000 BTU/h)
The right heater for your area. And weather.
Whether you have a one-car garage, multi-car garage, or a workspace you want to heat, the LF25 comes in many sizes to best fit your situation.
Reliable heating from well-made equipment
Even in the coldest weather, the LF25 garage heater provides uniform heat distribution. By using advanced components, such as a tubular heat exchanger, the LF25 keeps your entire garage cozy and warm, not just one area of it.
15-Year Limited Warranty on the stainless steel heat exchanger. 10-Year Limited Warranty on the aluminized heat exchanger. 1-Year Limited Warranty on covered components.