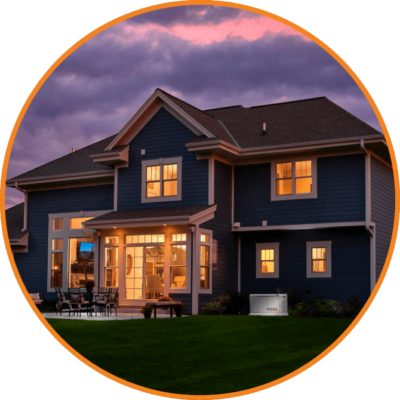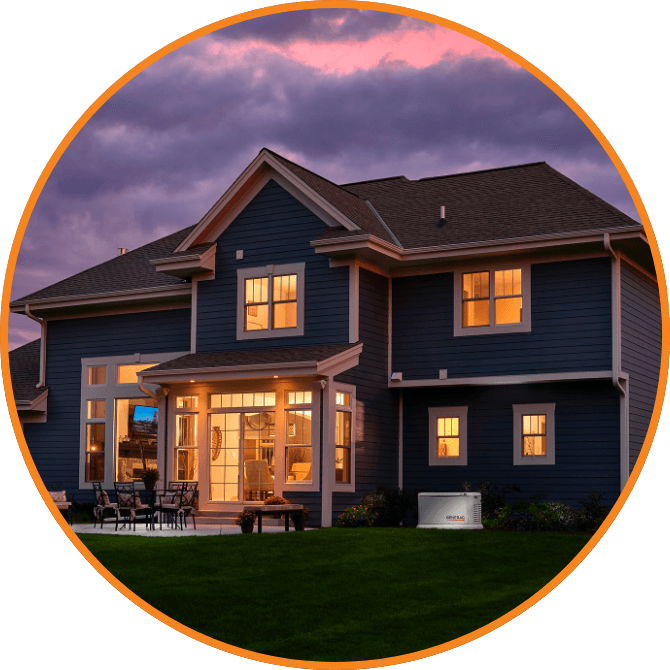 GENERATOR INSTALLATION IN OMAHA, NE, THAT PROTECTS YOUR COMFORT
If there's a big problem with the electrical grid, it could be hours or days before your power is back on. Rather than deal with spoiled food, no heating or cooling and other annoyances of power outages, call us for generator installation in Omaha, NE. By installing a whole-house generator, your home will be better protected from electrical problems.
When it comes to standby generator installation, depend on A-1 United Heating, Air & Electrical's experienced professionals. We're the heating, cooling and electrical company thousands of Omaha-area homeowners have trusted with their comfort since 1975. Request a free, no-pressure estimate from our electricians by calling 402-593-7500 today.

WHY A HOME GENERATOR IS A SMART INVESTMENT
When some homeowners think of a generator, they think of a portable model that can be moved around. They are much smaller than a home generator and can only provide enough electricity for a couple appliances at a time.
A standby generator is hardwired into your home's electrical panel and turns on automatically in the event of an outage. Not only is this safer during stormy weather, but it also allows this type of generator to power your lighting, HVAC system and more.
If you're using a portable model, you'll need to follow a long list of generator safety procedures, since they produce carbon monoxide. A whole-house generator is permanently and safely installed outside your home, giving you peace of mind.

A-1 United is proud to offer Generac generator installation in Omaha, NE, and surrounding areas. As the leading brand of home backup generators, Generac is preferred by 8 out of every 10 homeowners who invest in standby power for their home.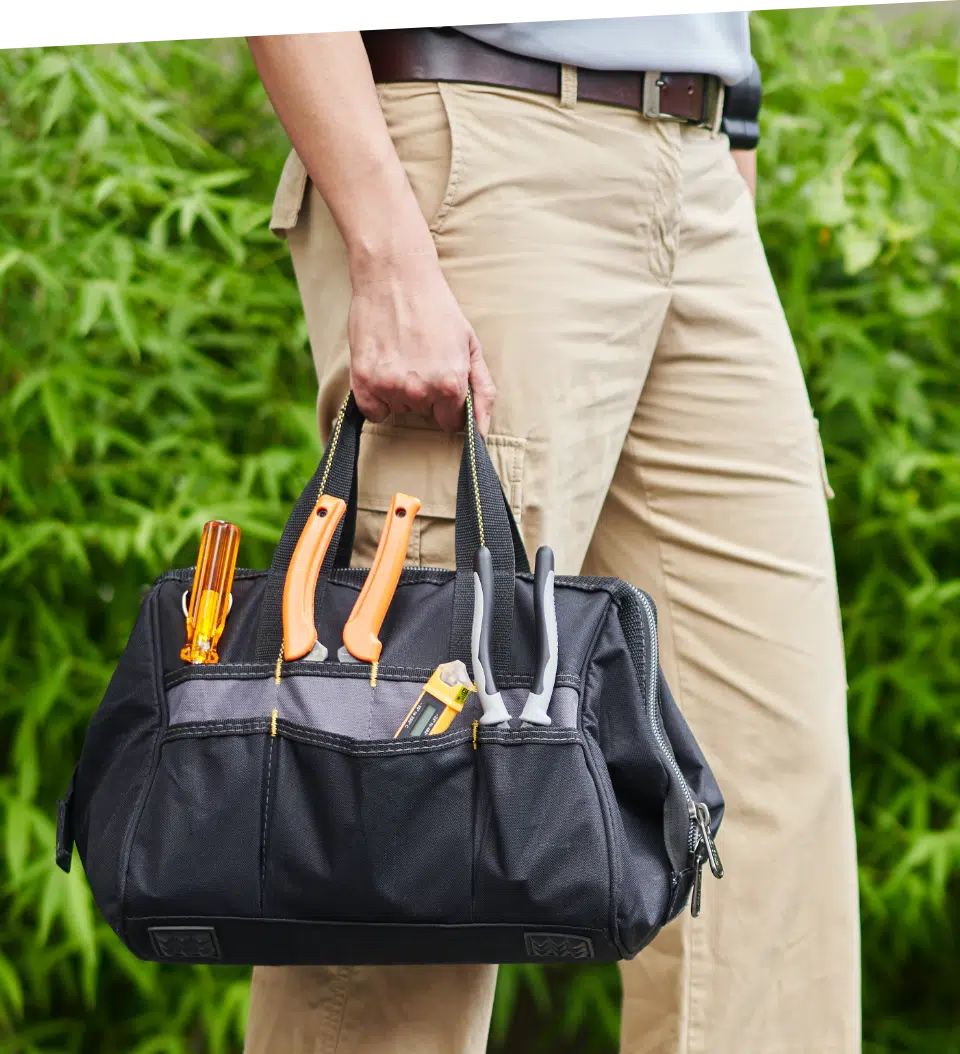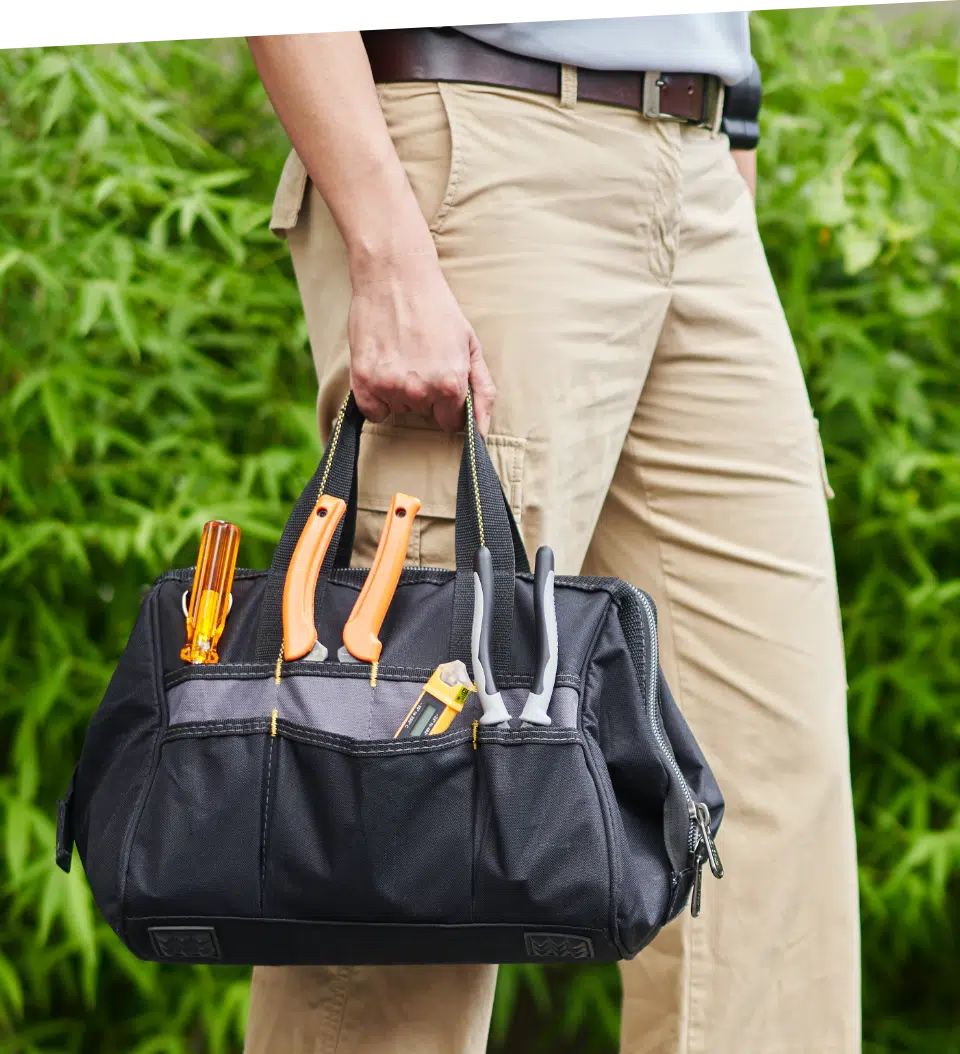 BENEFITS OF STANDBY GENERATOR INSTALLATION
Even though power outages aren't an everyday occurrence, they can stir up a lot of trouble when you do have to deal with them. Home generator installation offers a wide range of benefits, including:
Safe, reliable power for your entire home: There's a reason standby generators are also called whole-house generators. Generac generators create enough power for your heating, cooling and appliances. And with natural gas and propane models available, you have options when it comes to fuel choice.
Automatic startup and safety notifications: Generac generators start immediately after detecting a power outage. This limits the inconvenience and problems that arise with an unexpected loss of power. And with Mobile Link™ Remote Monitoring, you can check on your generator's status and receive maintenance alerts from your smartphone or other device.
Trusted Generac generator installers: A-1 United Heating, Air & Electrical excels at generator installation. And as your local expert generator installers, we want you to have an amazing customer experience from the beginning. We'll make sure your home is prepared for the next power outage.
How to Request an Estimate from A-1 United's Generator Installers in Omaha, NE
Requesting a free estimate from our generator installers in Omaha, NE, is a simple process. Let's take you through it step-by-step.
Provide A-1 United with info about your home: Our expert system design specialists need a few details from you before installation can begin. This info is to ensure we set you up with the right standby generator model.

Do you have natural gas or propane?
How many electrical breaker panels do you have?
What is the amperage of the main breaker?
Are there sub-panels? What does it feed power to?
What (if any) gas appliances are in the house?
What is your home's square footage?
What is the distance between the electrical and gas meters?

Take photos of your electrical panel and breakers: You'll also want to photograph any sub-panels and the electrical and gas meters. These photos are best taken from about 10 feet away to make the installation process smoother.
Send info and photos to your assigned system design specialist: Your A1 United system design specialist will review your information and determine the right home generator for your needs.
We strive to provide your initial installation estimate within two business days, so sending us this information promptly goes a long way.
After you accept your estimate:
Your system design specialist with make an appointment to visit your home and give you a formal proposal.
After you accept the proposal, we'll meet with your utility companies to verify capacities.
We will then collect your deposit and set an appointment for your generator installation.
A-1 United Heating, Air & Electrical will be happy to help you find and expertly handle your backup generator installation so your comfort is protected the next time a power outage happens. To request a free, no-pressure estimate, give us a call at 402-593-7500 today.
MEET OUR CERTIFIED SPECIALISTS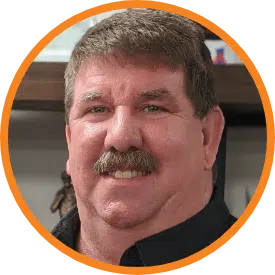 DAMON HILL
Damon has been in the HVAC (Heating, Ventilation, Air Conditioning) industry since 1990. Starting from the ground up, he began his career as a service technician. Obtained an Associate's Degree in HVAC from Metropolitan Community College and is NATE (North American Technician Excellence) certified.
Damon joined the A-1 United service division in 1997. After 12 years of being a service technician total, he became a residential Comfort Advisor in 2002. He has continued his education through Lennox with multiple classes covering all aspects of residential and commercial HVAC. Now, with more than 30 years of HVAC experience, Damon can help you design the perfect heating and cooling system for your home!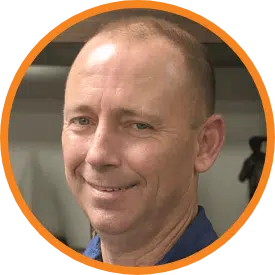 JIM FEDER
Jim joined the A-1 United team in 1995 as a commercial and residential installer. If there was any task to be completed, Jim did it from building sheet metal pieces in the shop, new homes HVAC installation, and running service calls. In 2005 he became our Commercial Division's Project Manager. Some noteworthy projects Jim designed were for businesses such as Oriental Trading Company, T.D. Ameritrade and Kimball Lofts Apartments. In 2015 Jim became a residential Comfort Advisor. Through all his years of service, Jim has gained the knowledge and know-how to design the perfect solution for your comfort needs, ranging from residential to commercial. Jim currently works with various Non-Profits in the region including, Project Houseworks Warm the Metro and the City of Omaha Department of Health and Human Services.
In his downtime, Jim is passionate about spending time with his family, enjoying the outdoors, participating in Master BBQ competitions, volunteering through Operation BBQ Relief and the City of Valley Veterans Group.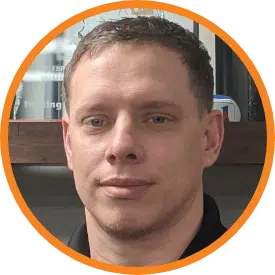 BRETT HENN
Brett has been in the HVAC industry since 2002. In 2005 he joined the A-1 United Team as a residential replacement installer. He has grown with the company and became the head of the Replacement Division in 2014. Brett and his crews are committed to customer service and making the installation process as enjoyable as possible, regardless of the replacement project's difficulty or extent.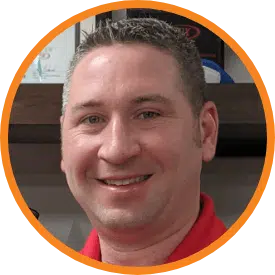 STANLEY GREGORY
Stan joined the A-1 United team as a part-time helper when he was just a kid; his father is among A-1 United's founding members. In 2002 he formally joined our team full time. In 2003, he began his career in the service division. After 17 years in the service division, Stan transitioned to become the newest addition to our commercial and residential Comfort Advisor team in 2020. He has his Master Mechanical License for Iowa and volunteers through the Lennox Feel the Love program.
In his downtime, Stan spends time with his wife and is an enthusiastic motorcyclist. He additionally manages a business with his brother, Kanesville Valley, a lumber drying and milling company.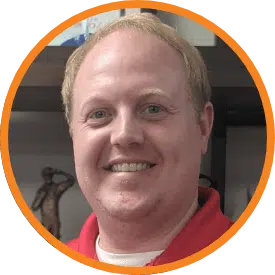 BEN MICEK
Ben began his career in the HVAC industry in 2014 when he joined our team at A-1 United. Trained by one of our now retired and greatly missed Comfort Advisors, he has developed and achieved extraordinary customer service skills regarding designing customer's needs-oriented systems. In 2015, Ben received an award of achievement from Lennox for exemplary sales, validating his abilities.
Ben spends time with his family in his downtime, outdoor activities such as camping, fishing, or archery, and watching college football (GO BIG RED!)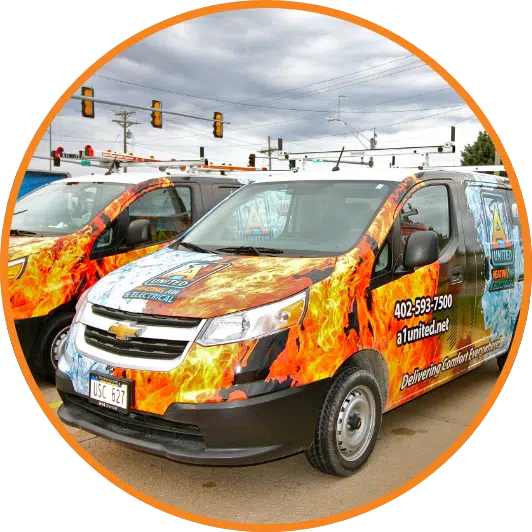 OUR REVIEWS SAY IT ALL
Great job by all. They were careful of the landscape replacing the A/C unit. Inside the heating system was replaced and the fit and finish was great. Explained the operation of everything. They came back two weeks later and checked out the operation of the systems plus installation. The tech was here over an hour checking out everything. New system is quiet. This is a company that care about its customer. We highly recommend A-1.
RAYMOND J Z., ON BUZZREVIEW