Our Residential New Construction department will accommodate any new home construction job you have. We provide outstanding service to home builders and individuals, including many area home builders, so that we may create the most comfortable home possible.
Working with over 14 Home Builders in our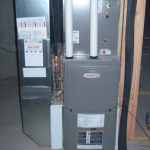 area we have all the tools and resources needed to complete projects of any size.  Members of the Home Building Professionals of Greater Omaha, Air Conditioning Contractors of America (Quality assured New Homes), NATE (North American Technician Excellence) and more.
Completing up to 1400 new homes and apartments per year from single family dwellings to multi family buildings, Energy Star 2.0, 2.5 and 3.0, and "High Performance Homes".  Including High effeciency, 95% to 98% Effecient gas Furnaces, Air conditioners and heat pumps up to 21 SEER, Geo Thermal up to 27 EER and now Solar aditions.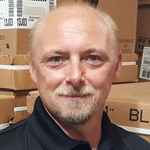 Greg Curtis –
Residential New Construction Sales & Project Manager
Greg Curtis has been part of our family, at A-1 United since 2004. He is our Residential New Construction Manager and would be happy to help with any questions about your new construction projects.
Contact Greg at
voice: 593-7500 Ext 211
Fax: 402-593-7952