Lennox Heating and Air Conditioning

When you choose Lennox, you know you're getting the best. And when you choose the Dave Lennox Signature® Collection, you're getting the best of the best. From the most quiet and efficient central air conditioner you can buy to the quietest furnace you can buy, Dave Lennox Signature® Collection products represent the very finest in home heating, cooling and indoor air quality.

True to their name, Elite Series products are a cut above when it comes to household comfort. With impressive features and capabilities, Elite Series products not only deliver exceptional comfort, but also outstanding energy efficiency. Compared to conventional heating and cooling products, Elite Series can save you hundreds of dollars in energy savings each year.

The Merit Series combines legendary Lennox quality and time-tested technology to deliver a high level of dependability, efficiency and comfort. We're proud of the fact that many of our Merit Series furnaces, air conditioners and heat pumps have earned the reputable Good Housekeeping Seal. And Merit Series indoor air quality products are built to the same exacting Lennox quality standards.

Our LF24 and TUA Sries from 30,000 Btu's and up for 1 to 4 car Garages.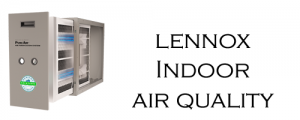 PURE AIR SYSTEM
PCO (Photo Catalyst Oxidization)
Industry-exclusive air purification technology
HC Filters
Filters with industy leading ratings of
MERV10 and MERV16