Commercial Heating and AC Service Omaha
The A-1 United Commercial Department provides our customers with everything they need to complete any job from start to finish. Whether you're planning a remodel or new construction, the professionals in our commercial department can handle it with over 30 years of combined experience in commercial estimating and installation. Our goal is to help make your project a successful, profitable, and painless both in the planning and in the field.  We now offer Equipment Leasing for your commercial needs.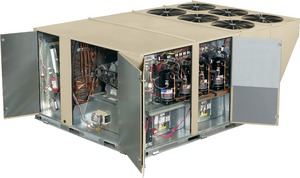 Jason Kempenar – Commercial Sales / Project Estimator
Jason is a 1999 graduate of the University of Nebraska Construction Management program, one of the top rated programs in the country. Starting his construction career at 17 as a framing carpenter and general laborer, he gained experience and knowledge of the trades over the last 20 years spending time as a contracts manager with an architecture firm; a project manager with general contracting firm, and a construction manager with a real estate developer. His project portfolio includes; schools, national retailers, government projects, multi-family housing and many successful big box stores. While every project is unique and challenging, Jason brings a special blend of experience and customer service to meet the needs of our clients.
402-593-7500 x223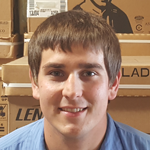 Jeff Page – Consultant – Project Manager
Jeff joined A-1 as a delivery driver and sheet metal apprentice in 2012. His commitment to customer service and satisfaction earned him a promotion to Shop Manager in 2014, and again to Assistant Project Manager in A-1 United's Commercial Department earlier this year. Jeff's honesty, integrity, and work ethic makes him all the more ready and willing to help customers with their Heating and Air Conditioning needs.
Jeff.Page@a-1united.com