The XC25 uses inverter driven compressor technology to achieve up to 25 SEER.  The current minimum standards are 13 SEER and 14 SEER for energystar.  All the XC25 air conditioners are Solar ready and are capable of running directly off solar panels (when output matches wattage needs of Unit).  The Unit is variable and with the icomfort control will vary the cooling output from 30% to 100% to match the needs of your home.  The icomfort control communicates with the XC25 and matched indoor Unit to vary the output for perfect comfort and minimum energy use.

With the addition of the solar add on the XC25 and solar panels can receive a 30% tax credit for the cost of equipment and the installation.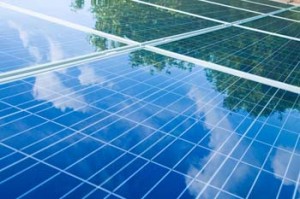 Traditional air conditioners regulate temperature by using a compressor that is periodically either working at maximum capacity or switched off entirely, and in some cases add a type of unloader to run at partial capacity (2 speeds).  An inverter in an air conditioner compressor is used to control the speed of the compressor motor to allow continuously regulated temperature.
 Inverter-equipped air conditioners use a type of a variable-frequency drive that incorporates an adjustable electrical inverter to control the speed of the motor and thus the compressor and cooling output.
Eliminating stop-start cycles increases efficiency and, extends the life of components.  Ultimately this makes inverter air conditioners less prone to breakdowns and gives much more accurate control of the temperature to the end user.
When zoning (2 or more areas of the home controlled separately) with a standard compressor a portion of the conditioned air is bypassed causing efficiency to reduce.  With an inverter driven compressor and variable drive blower motor each zone can run a percentage (30% to 100%) with no air bypass allowing the condenser to run at maximum efficiency for each zone or any combination of zones.