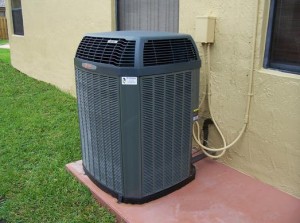 Very often it may not seem important to us; however, taking care of our Air Conditioning System is very costly and can become quite a hassle. After it's installed, you shouldn't have to worry again, right? Well that's what everyone likes to think, however, not servicing your Air Conditioning Unit is one of the main reason for system break downs 90% of the time.
Finding a Reliable AC Repairs Guy
While it's easy for us to read the manuals on these things and do it ourselves, there are professionals who do this every day and can ensure your equipment is fixed up and system is operating at peak efficiency and installed according to all factory specifications.
Call and Schedule Maintenance
Let A1 United Heating Air Conditioning & Electrical service your units and Air Conditioning System today! We perform services on all makes and models of equipment, but we are proud to specialize in Lennox and American Standard products. Contact us today and kick back in comfort! Visit us online for more details!
Tags:
Finding a Reliable AC Repairs Guy